Let's be honest, keeping your nonprofits community engaged and connected is a difficult task.
Donors are becoming more and more interested in knowing how they are making an impact with the money they provide to your nonprofit, which adds a whole new dimension to community management. Your supporters want transparency in how your organization spends their donation money, and their engagement and commitment to your mission are starting to depend on it.
If your nonprofit is like most, transparency is also an important part of your mission. That said, transparency also tends to come with lots of manual work. The resources that can be allotted to these job functions becomes a fine balance between how much time can be spent on keeping your community informed, and how much time can be spent on development and growth. Commonly, growth and development sustainability take precedence over engagement, which can be problematic over the long term.
With the advancements in technology over the past decade, there really is no reason why this balance can't be easier to maintain. Community management software can be the one-stop solution for growing your community, increasing transparency around your charitable activities, and improving engagement from your existing supporters. You just need to be willing to try it!
Often, the fear of using software in a nonprofit relates to the monetary expense associated with using it. Organizations believe that by investing in nonprofit technology, they are taking away from the budget allotted for their projects or ongoing developments. Although that may be true while getting started, the reality is that (more than likely) the efficiencies created by using software, allow for more time to be spent on other activities since the manual processes involved with maintaining your community are reduced dramatically. This could lead to more time spent on new donor fundraising, for example, which could actually grow your budget. This is why it is important to not just consider the cost of a technology, but also how much efficiencies it will create that allow for different progression towards your nonprofit goals.
Furthermore, community management software has been increasingly integrating a variety of solutions into the platform feature set. Therefore, money spent on using a variety of one-off tools can be saved if an organization partners with a community management software that provides or integrates all the most desirable solutions into their one offering. This consolidation of tools into one solution could actually offset the entire investment itself.
Additionally, it has been shown that more engaged donors tend to donate more. Investing in a software that will manage your community and communications, give you access to the tools you love like fundraising pages, and manage your donor data, will allow you to see benefits you hadn't considered when first learning about community management technology for nonprofits.
Investing in community management software for nonprofits is an investment into your community. It's an investment into the fact that if your supporters want to feel connected and engaged, and you want to provide them with that. This leads to more commitment to your mission, as your donors are unlikely to stop donating if they feel connected and aligned with your vision.
Ultimately, community management software helps nonprofits tell their story and engage with their community, and this blog is focused on the three possible benefits of making this type of investment.
Three benefits of using community management software for your nonprofit
1. It builds donor commitment and brand advocacy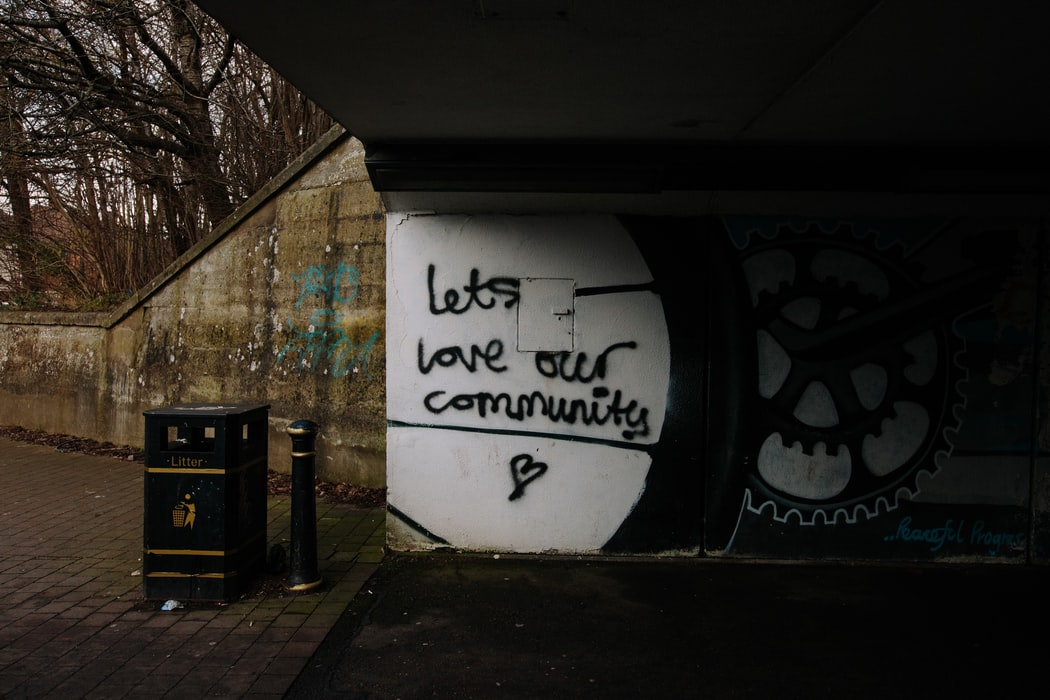 You work hard on your nonprofits brand and digital identity. It's important, because it portrays your vision and attracts like minded donors to collaborate and support your mission.
Keeping your nonprofit's current supporters and community members is arguably just as important - if not more - than acquiring new ones. You spent a lot of time nurturing and developing this support, so maintaining it is of utmost importance.
The more connected and engaged someone feels to your mission, the more likely they are to be an advocate for your nonprofit, and refer many of their friends and family to support your organization. Connection and engagement are directly proportional to how much your nonprofit's brand resonates with the members of your community. Modern nonprofits need to be considering this brand resonance, and should be focused on creating efficient and sustainable approaches to building and maintaining the community of people who resonate with their mission. Community management software can do just that.
With community management software, nonprofits can create audiences related to specific projects (or other developments) that allow personalized updates to be visible to specific groups of supporters. Setting this up at scale means that the people who donated to a specific project will get updates related to that project, or people who donate to a child sponsorship could get updates specific to that student's scholarship, and so on.
Taking this further, all of the process can be automated, driving an immense amount of efficiency when it comes to making updates. Various streams of information, from various sources (like socials or newsletters), can be shared automatically to the right eyes, without you having to do any additional work. This automatically documents a "history of giving" that individual donors can access, and gives your donors a transparent digital receipt to keep them up to speed with the beneficiaries they are supporting.
All of this is centralized into a private social network that makes up the digital community for your nonprofit. At any point in time a donor can access their profile within your community and see all the content that has been shared related to a beneficiary. This creates a resonance beyond a "one-off" email because when they desire, they can quickly login and reminisce on the projects they contributed to in the past, or get updated on their current donations impact. It helps the donor feel like they are a part of your mission, and that they have made an impact with your nonprofit. With this resonance, donors that are connected and committed to your vision will be happy to share their experiences with their network. This brings a whole new dimension to brand advocacy, as there is nothing better than other people talking with their networks about the great work your nonprofit does!
2. It provides a new option for engaging with your nonprofit's audiences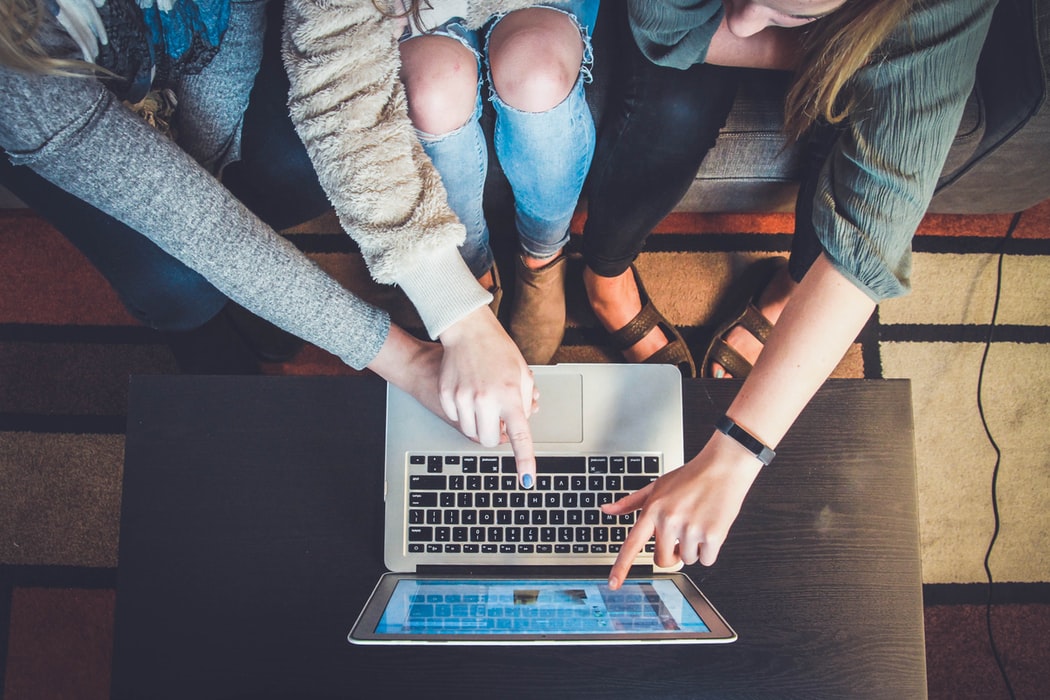 Donors are typically people with emails, socials, and digital presence. With that, they are likely inundated with - and annoyed by - emails and notifications all day… It's an unfortunate reality of our digital age.
Finding new avenues that can be used to drive engagement is never a bad thing.
Let's face it, people get sick of their inboxes being filled with general newsletters and mail-merged updates.
Utilizing a private digital community for facilitating all correspondence that happens within your community, and storing this information forever, while maintaining accessibility for the members of your community, creates a new and convenient way for donors to engage on their own time. Automated email notifications can be used to share previews of important updates, with links that allow them to login to their unique profile. Once logged in, donors will be able to see their entire history of supporting your organization, increasing the amount of time spent thinking about your nonprofit, which often drives further commitment into your mission.
This is an important new option for many organizations. Every notification that gets sent via email is a reminder that your organization exists, and is doing great work.
You're probably thinking, didn't you just write about how email notifications can be annoying and that donors are inundated with emails all day, every day?
Yes, I totally did!
The key takeaway here is that donors get notifications and can
choose
when they want to engage. If they got an update about a project via email and it was missed, it would be buried never to be seen again. If, however, they missed a notification about a project sent via a community management software, that notification may be buried, however, the next time they were updated, they would receive another notification. The difference being that
if they choose to engage
with the new notification this time, when they login to their donor profile all of the content - including the content missed in the last update - would be viewable by the donor. This way, missing a notification is not going to result in completely missing an update on your projects.
Further to this point, community management software typically has internal donor development and fundraising tools built into their offerings. This provides a completely personalized way to engage with your community members. Let's say that a donor logs into their donor profile to review updates related to a notification they received. While on the platform, they notice that you have a fundraiser currently going on through an internal page, accessible from within the community. Having just read through all the great work your nonprofit has done, they may want to make an additional donation to the new project.
These internal pages can drive donation growth from the people that are already committed to your vision, the community members.
Additionally, as soon as they donate, that project would be linked to their profile. The beneficiary is simply added to their donor profile which allows all of their previous updates from previous projects they support, and the new updates from the project they recently donated to, to be viewable from one place.
Further, external pages can be created to provide quick and easy ways for donors that are part of your community to share content related to the projects you are working on.
For example, let's say a donor has logged in to your community at a time that is convenient for them to review updates related to their donations. They review the information in their profile and have been updated on all the important stuff your nonprofit has been working on. Since they are already on the platform and are engaged in the updates, they decide to check out other projects your nonprofit is working on (through internal pages described above). They find something that resonates with them, so they make a donation and become a donor to a new beneficiary. As this is completed, they get asked if they want to share the external page with a very simple share button or URL to copy and paste. They click it, and instantly all of the people within their networks are updated about your fundraising project with a method for collecting new donations built into the page. Pretty powerful, right?
This workflow can be made possible with nonprofit community management software, opening up brand new avenues for engaging with your community, and spreading the word amongst your donors personal networks.
3. It keeps information safe, secured, backed-up, and centralized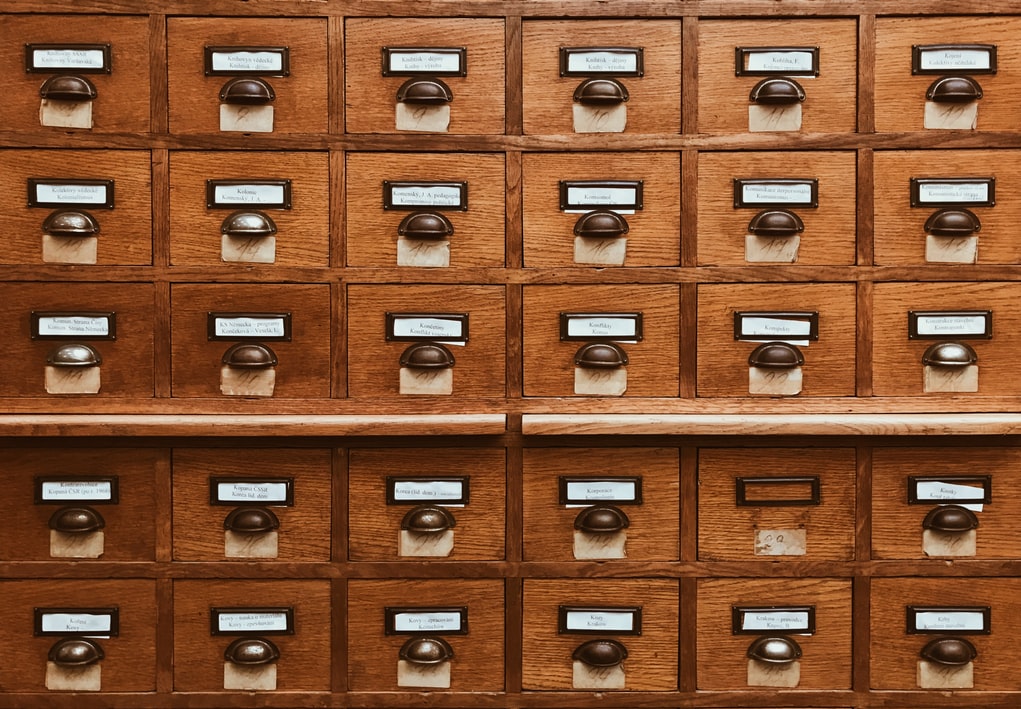 Updates from nonprofit organizations are often filled with lots of valuable information that you wouldn't want to lose. Utilizing a community management software can allow your organization to accomplish two things at once: engage with your community and back up the information shared so that it always is accessible, and recoverable.
One thing is certain, keeping data on the cloud has become one of the best ways to ensure you never lose it. Your nonprofit may already have an internal server or cloud based system for backing up data - that's great - but it is still beneficial to be storing this information in a community management platform. Utilizing a community management software allows you to store your information with structure built-in so that you can easily make it viewable to donors as well, and not just your internal team.
Centralizing this data within your community takes things even further because it allows you to access and update it at any time, from any place. Sure, a cloud-based drive can do similar actions… but the only people that can access this information is your team (unless you provide external access to specific files or share your storage drive publicly for all to see). Community management software allows your team to access information from a centralized database, and by provisioning access to the information to relevant donor or beneficiary audiences, it also allows your community to access specific information that you deem public, all at once.
Last, approval processes can be built in to help with cleaning the data and making it presentable to your donor/beneficiary community. This basically allows you to back up your information in a format that will be viewable and ready for your community. The alternative is storing it as raw data in your organization's databases, but then when the time comes to revisit this information and/or share it with your nonprofit's community, additional work will likely be required to present it in a form that suits your nonprofits digital marketing strategy. If you secure and centralize your data in a community management system, it will always be stored in a format that is ready to be viewed by anyone you would like to share it with. All you'd need to do is make the donor-beneficiary connection, and the relevant people will have access to the project information in seconds. Additionally, data can be stored as public or private, meaning that you can pick and choose what information is specifically for your team and what information is for donors and beneficiaries to see. Ultimately, it gives you granular control over who can see what information related to people, projects, or any type of beneficiary there is!
Data redundancy and additional backups are never a bad idea, so long as they serve a purpose. Storing content that will be used to update your community in a format that has been approved by your community's information guidelines, is accessible by your community's audiences, and can be viewed from anywhere on the planet opens up a whole new set of efficiencies for scaling your organization's community. One being the ability to quickly add new donors and get them up to speed with a few clicks of the mouse, for example... No longer do you need to look back through folders and directories to be able to get a new donor up to speed on your projects, simply share the structured information with them by connecting their donor profile to the beneficiary profile!
---
At the end of the day, a connected and engaged donor community tends to donate more.
A strong and engaged community will produce better results on every campaign. Leveraging community management software while campaigning can drive more engagement from the people who love your mission, encouraging them to spread your nonprofit's story to people in their network that love and trust them.
It's true, a community will take time to build, but the investment into building one digitally will pay dividends to your nonprofit as the community starts to take off. If you are a new nonprofit, or an established organization looking to explore organic community growth further, be sure to consider using community management software from the start of the process. As you scale the community - which happens quicker than you might think - you will be glad you did!
If you are looking to get started with using community management software, or would like to discuss these benefits further, do not hesitate to reach out to
[email protected]
.