Today we are unveiling custom field capabilities within Clarity.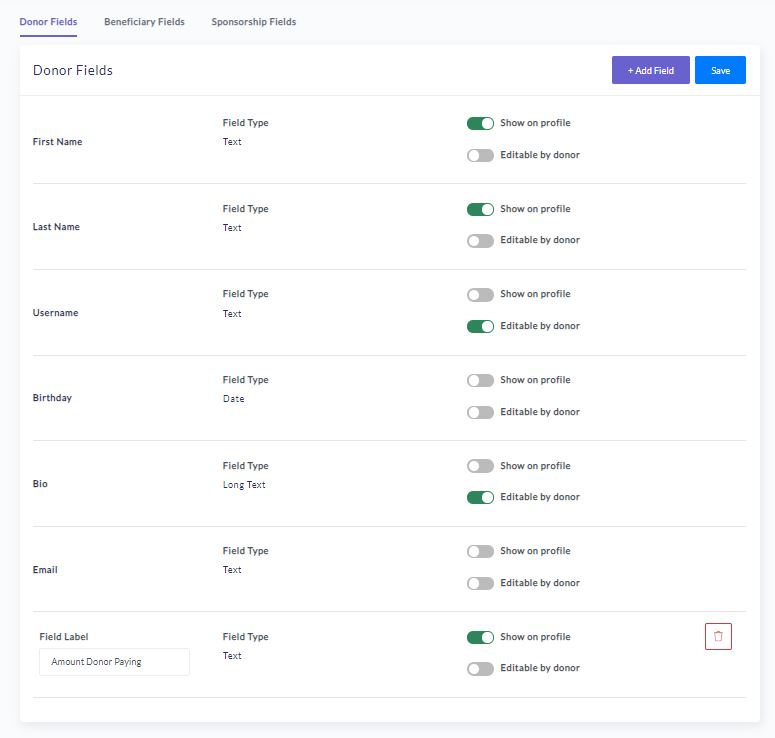 Nonprofit organizations aren't a monolith. Unique organizations collect unique information from their donors and beneficiaries in order to fulfill their mission and provide transparency throughout their community.

With Clarity, nonprofit organizations can now customize their community management software by creating user templates that fit the needs of their donor and beneficiary user groups and profile types. This helps nonprofit organizations create communication mechanisms that only share information that is necessary for maintaining the organization's donor engagement strategies.










It is important to control who sees what, so with custom fields you are also able to determine which fields you would like to be public facing within the community of donors and beneficiaries, and which fields you would prefer to keep private, specific for your admin.

If capturing data and keeping it accurate is important to your organization, well, you can also go ahead and allow the fields to be edited by your donors (and adult beneficiaries who have access to their own profile). This allows your organizations to stay as up to date as possible with your community. If you'd prefer not to allow for user adjustment, just turn it off!

It's your community - do what you'd like with it!